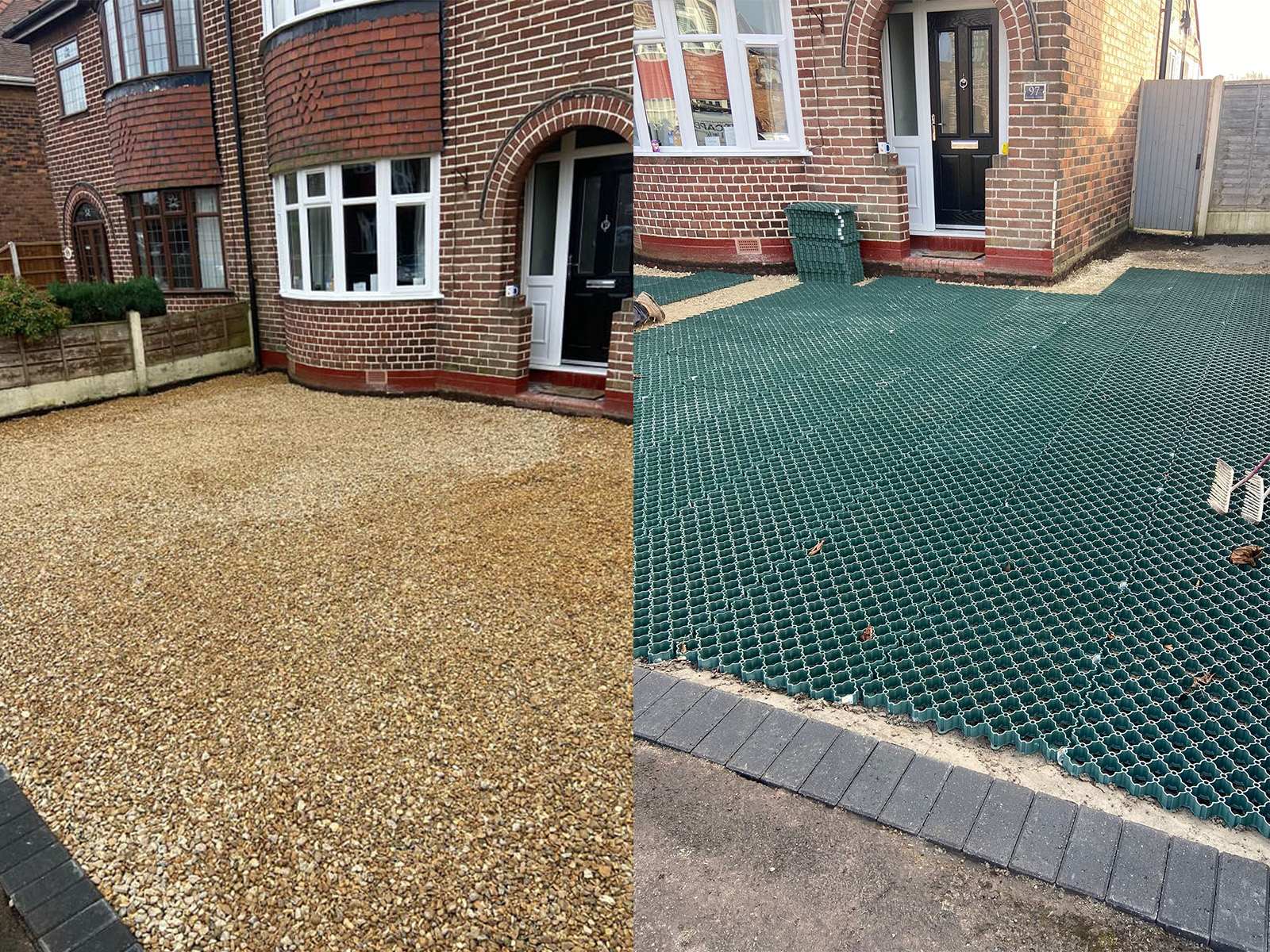 New Gravel Driveway installed by Cheshire Landscapes
Something a bit different for a cost effective driveway renovation.
Cheshire Landscapes and the team quickly transformed this customers driveway in Warrington.
Gravel stabilisation trays with golden gravel decorative stone were used to complete this makeover that is now low maintenance and looking fabulous all year round.
Thanks to MKM Building Supplies for supplying everything we needed for this project.
If you would like to have your driveway transformed or you have a landscape project, get in touch with us today!