We design and build wooden pergolas and garden structures.
So your looking to have a pergola built in your outside garden ready for entertaining or relaxing under. We specialise in garden pegolas and we only use the highest quality wood and materials available.
A pergola is an outdoor garden feature forming a shaded sitting area of vertical posts or pillars that generally support cross-beams and a sturdy open lattice, often upon which woody vines are trained.
If you would like to find out more information about our custom built pergolas installations or to receive a free quotation, please contact us.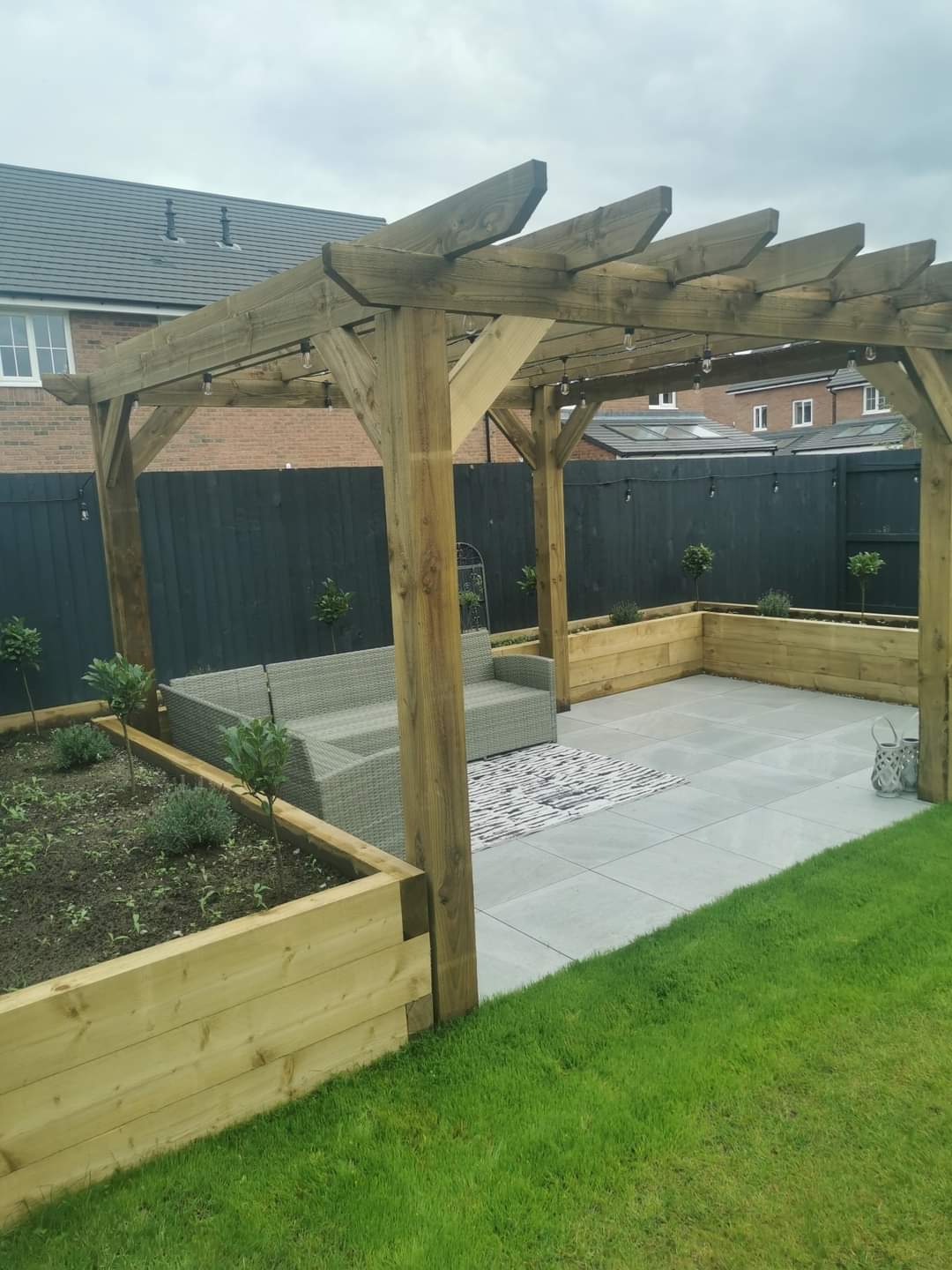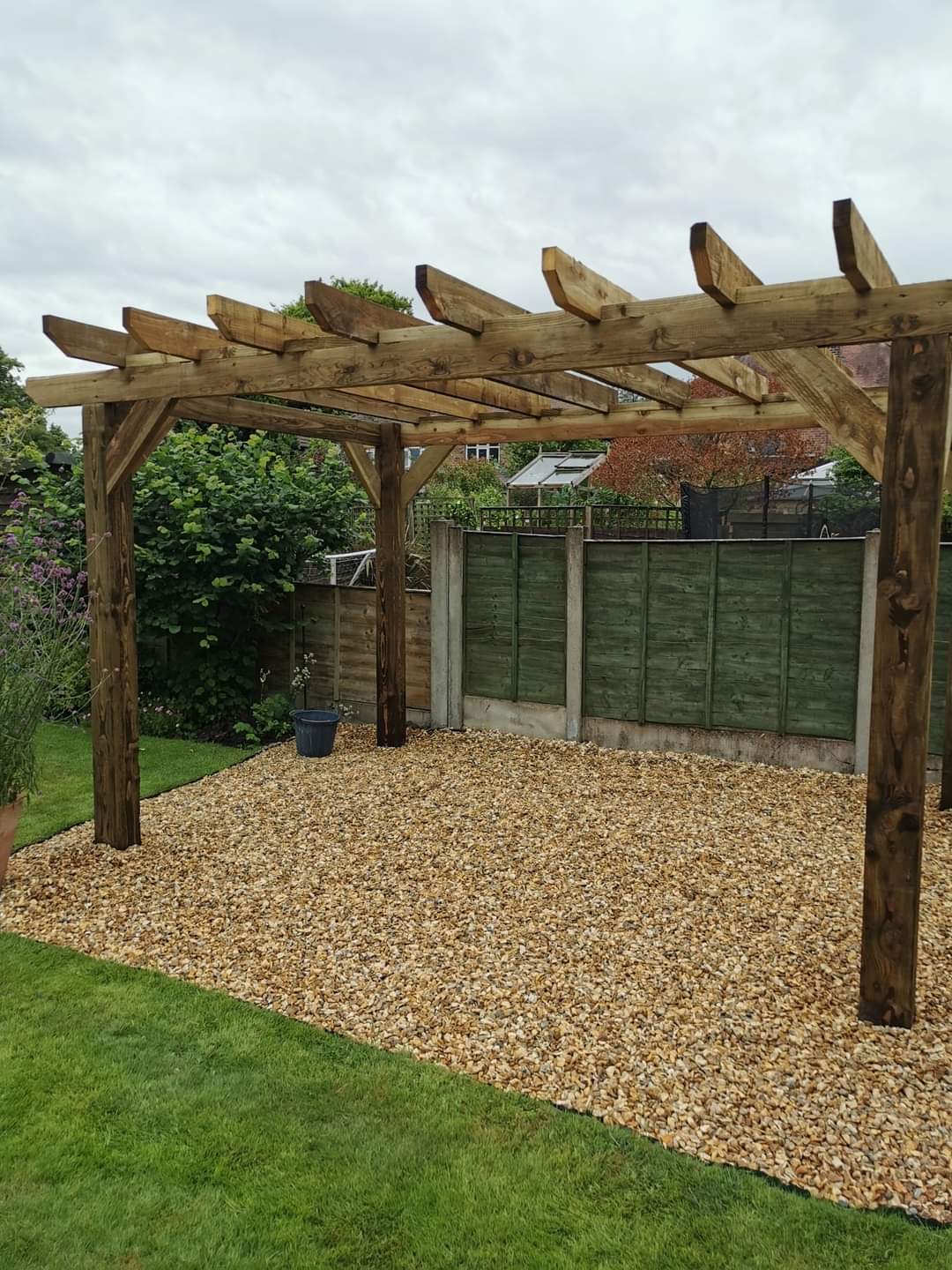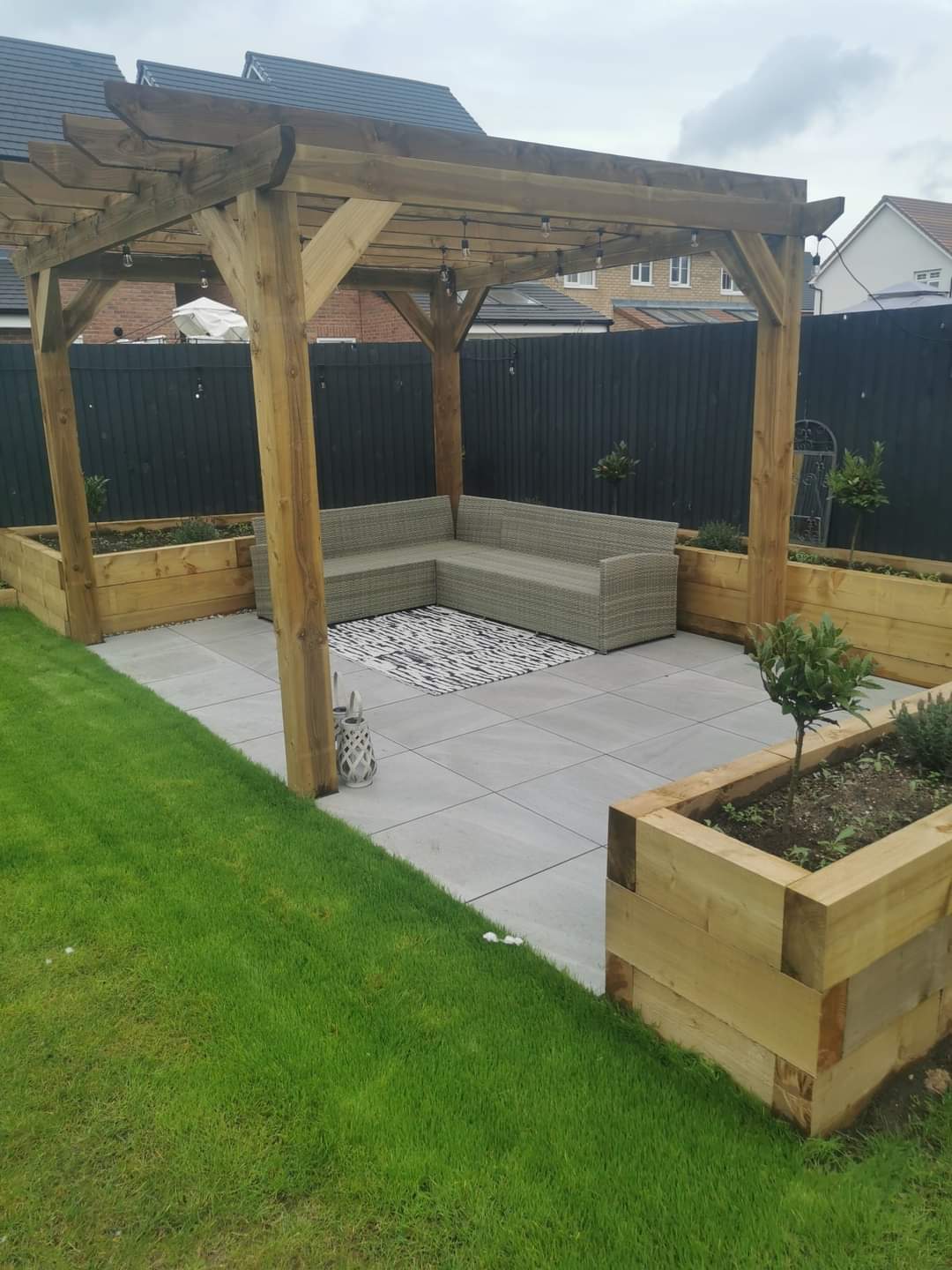 For Pergolas in Warrington or the North West then contact us on 07446 226169.
The best Pergola installers in Warrington
Cheshire Landscapes are proud of our reputation and provide high quality, custom built pergola installations in Warrington. With our experience in garden pergolas that look amazing, Cheshire Landscapes are one of the leading garden landscapers and pergola installers in the North West and on top of that you know you are getting a quality service from start to finish.