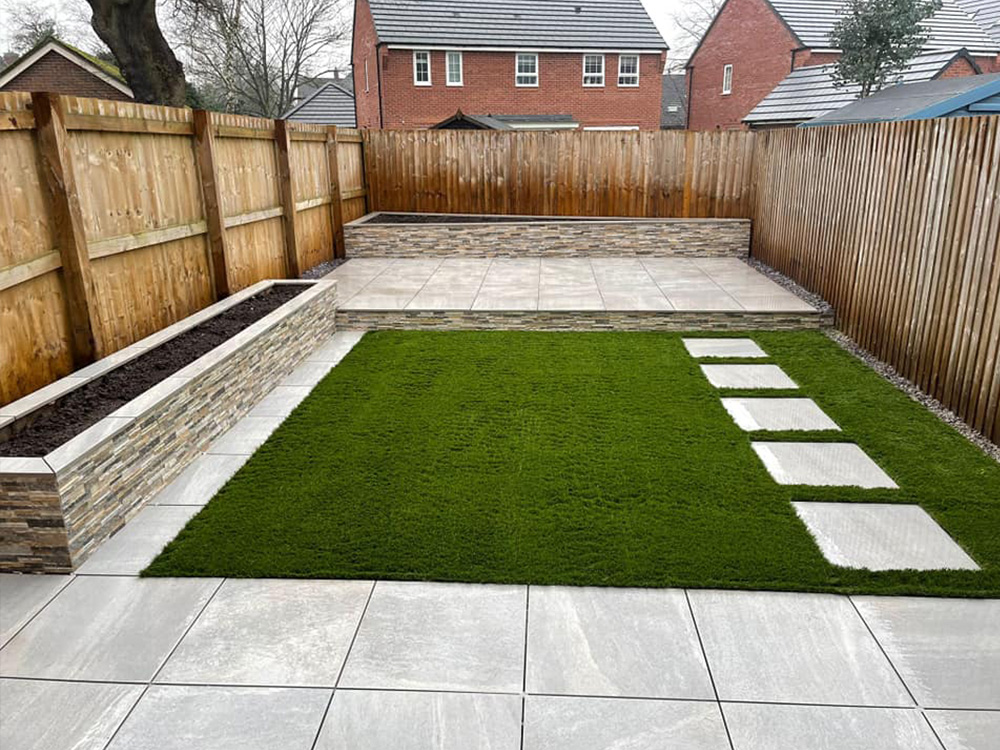 Garden Landscapers Design and complete new project in Cheshire
Have a garden drawing? No problem. Here at Cheshire Landscapes we can use your own like this customer or our in-house design drawings to suit any budgets.
Italian porcelain patio paving, raised patio and porcelain clad walls finished with artificial grass are just a few of our specialities used on his garden renovation project in the North West.
Special thanks to Cheshire Sandstone, MKM Building Supplies for products used.
If you need a gardener… a landscape designer to deliver a high quality service, then just get in touch with Cheshire Landscapes in Warrington. We specialise in all that we do and our reputation speaks for itself :)