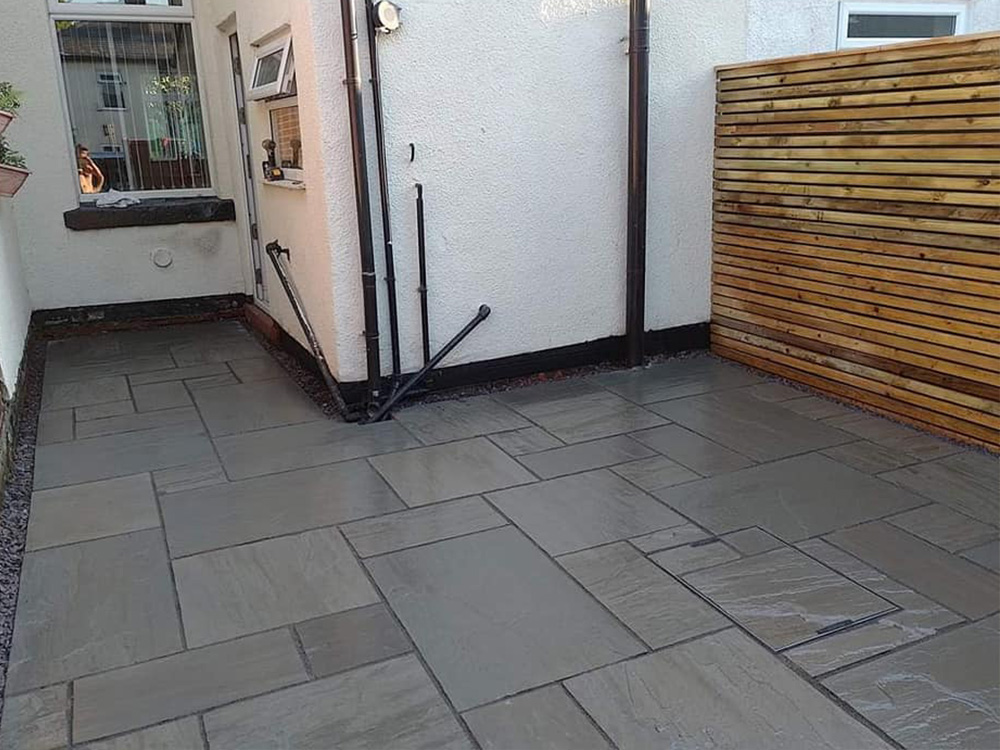 Paving Specialists Warrington complete project in Warrington
Small yard completed and a 2 day turnaround by the Cheshire Landscapes team.
We don't just do the big gardens, get in touch no matter the size of project.
For this project the Indian sandstone patio is called Khadla grey and supplied by Cheshire Sandstone.
Timber Screened fencing to hide the old wall was supplied by Woodies Timber Limited and aggregates supplied by MKM Building Supplies :)