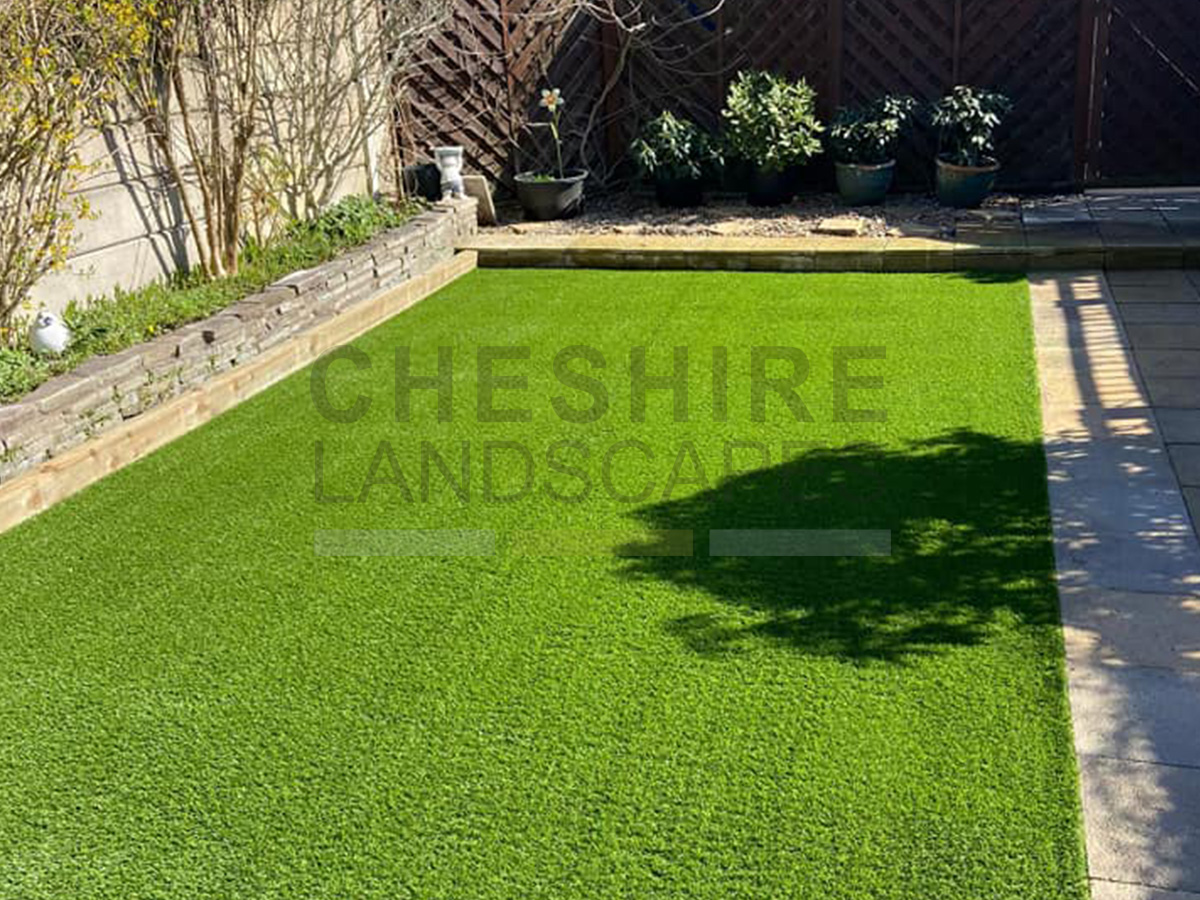 Artificial grass installation by Cheshire Landscapes
This is a new artificial grass installation by the Cheshire Landscapes team right here in Warrington.
The garden makeover included an artificial grass installation so there is no more muddy feet walking through the house or a boggy lawn. Now a low maintenance and pet friendly garden to be enjoyed all year round.
Quick turnaround on this garden transformation including artificial grass by the team at Cheshire Landscapes in Warrington.
Timber railway sleepers were used to create a neat boarder resulting in a beautiful garden and happy customer… what more can you ask for!
If you're you looking for a low-maintenance way to get your outdoor space green and lush? Artificial grass might be the perfect solution!
Artificial grass is an amazing invention that has made a real difference in our homes and gardens. It looks beautiful, requires minimal maintenance, and can even help the environment! Put an end to mowing, weeding, disposing of grass cuttings and expensive lawn treatments. Free up your time to relax and enjoy your new garden plus free up space in your garage and shed as no garden implements are required…ever!
Get in touch with our team today on 07446 226169.