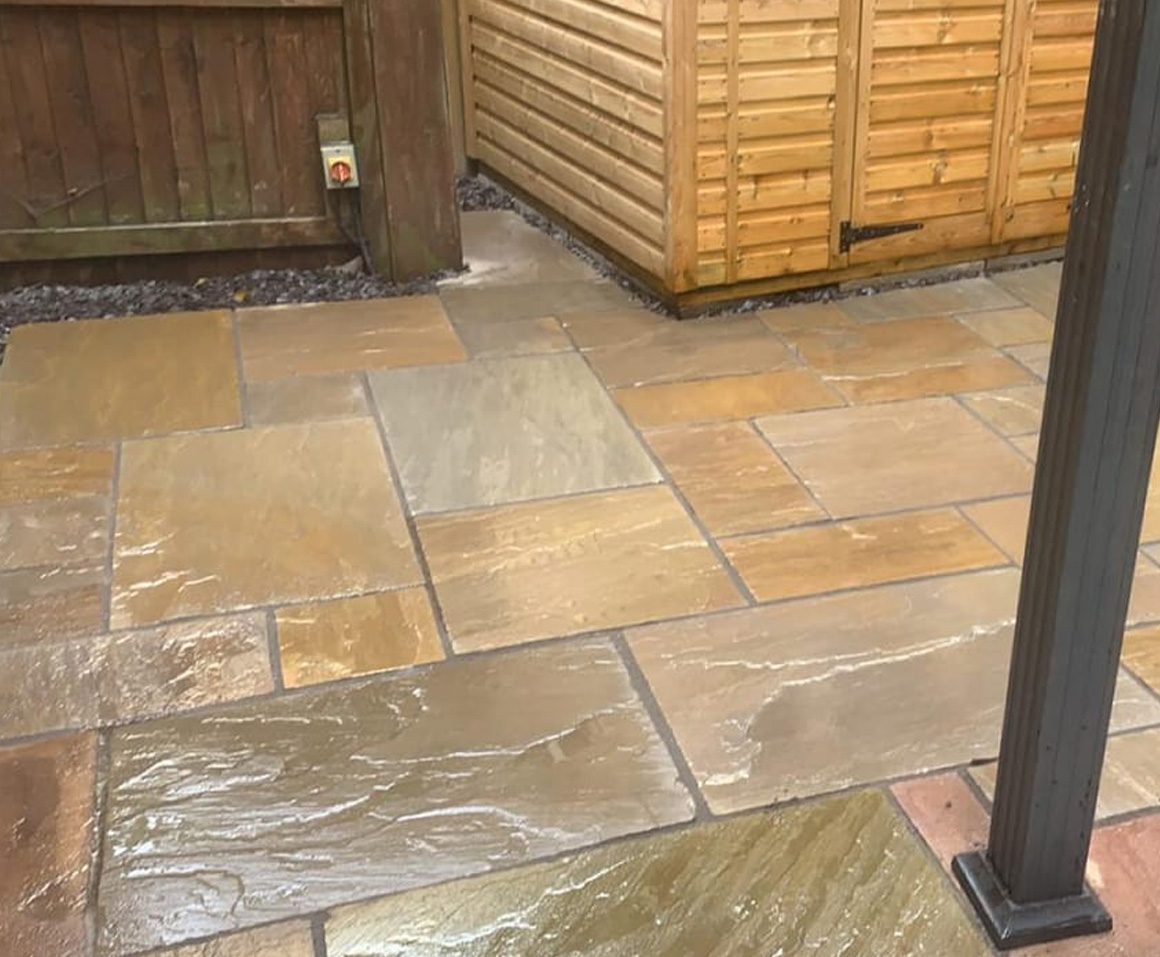 Small Sandstone Paving patio area completed in Warrington.
Small patio area completed by the Cheshire Landscapes team in Warrington.
Camel Dust Sandstone paving area supplied by Cheshire Sandstone has been laid professionally by the team on a solid base.
Limited availability this year so don't hesitate to message for a free no-obligation quote on your garden paving or landscaping. Big or small…… we do it all !